Global Energy Metals' Lovelock Mine is highlighted in Coring Magzine - Issue 13 as a source of cobalt, copper & nickel in the race for new energy minerals.
Read what President & CEO, Mitchell Smith and Project Development Manager, Timothy Strong have to say about the Battery Metal Potential of the Lovelock Mine in the latest publication of Coring Magazine.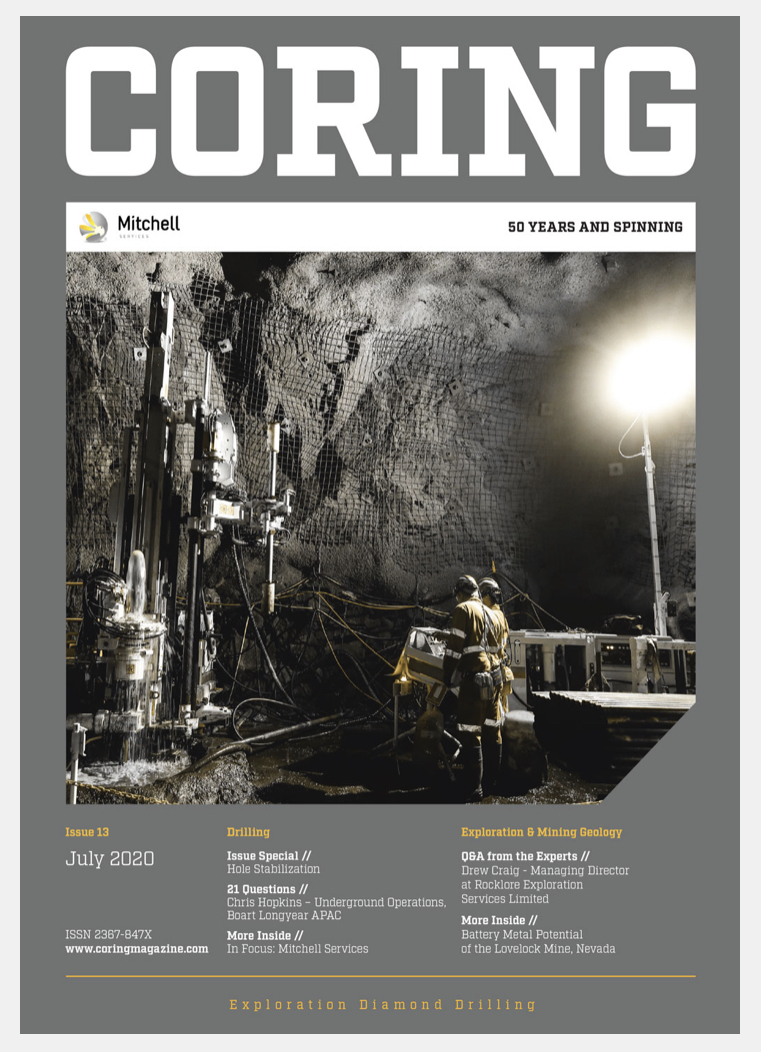 Increasing attention has been made on securing domestic United States supply of battery and critical metals as of late and the potential for discovery, and subsequent mining of key battery metals such as cobalt, nickel and copper is an important step in building a domestic supply chain.
This theme has been reinforced by the global COVID-19 pandemic that has highlighted that there is a weakness of the global value chain and reinforced the high dependence and vulnerability the Western world has when it comes to reliance on others for minerals critical for national and economic security, this includes cobalt and other battery metals.
As the world transitions to a sustainable low-energy economy, critical raw materials, like cobalt copper and nickel are being prized for the essential role they play in the cause.
The current trend of reliance on a supply chain centred around China is concerning to the U.S. and other nations looking to thwart their Asian rivals' growth in the clean energy storage and vehicle electrification space. Time is of the essence - Immediate action is required if the U.S., EU and other jurisdictions want to play catch-up in the race to secure new energy metals.
To curb this, governments will need to action policy, scale-up investment and challenge this weakness by localizing exploration, development and production, developing, processing and manufacturing hubs for these critical minerals and accelerating a regional response to the largest investment opportunity of our generation.
The Lovelock Mine project in Nevada is an example of a greenfield, high-priority, target rich opportunity that has the upside potential to be developed to offer the much needed security of supply of critical minerals and build the overall resource nationalism needed to challenge China's EV and technology mineral dominance.
The Battery Metal Potential of the Lovelock Mine article starts on page 56. Click on the images below to access the online edition of Coring Magazine.
---
Interested in Investment Exposure to the Battery rEVolution?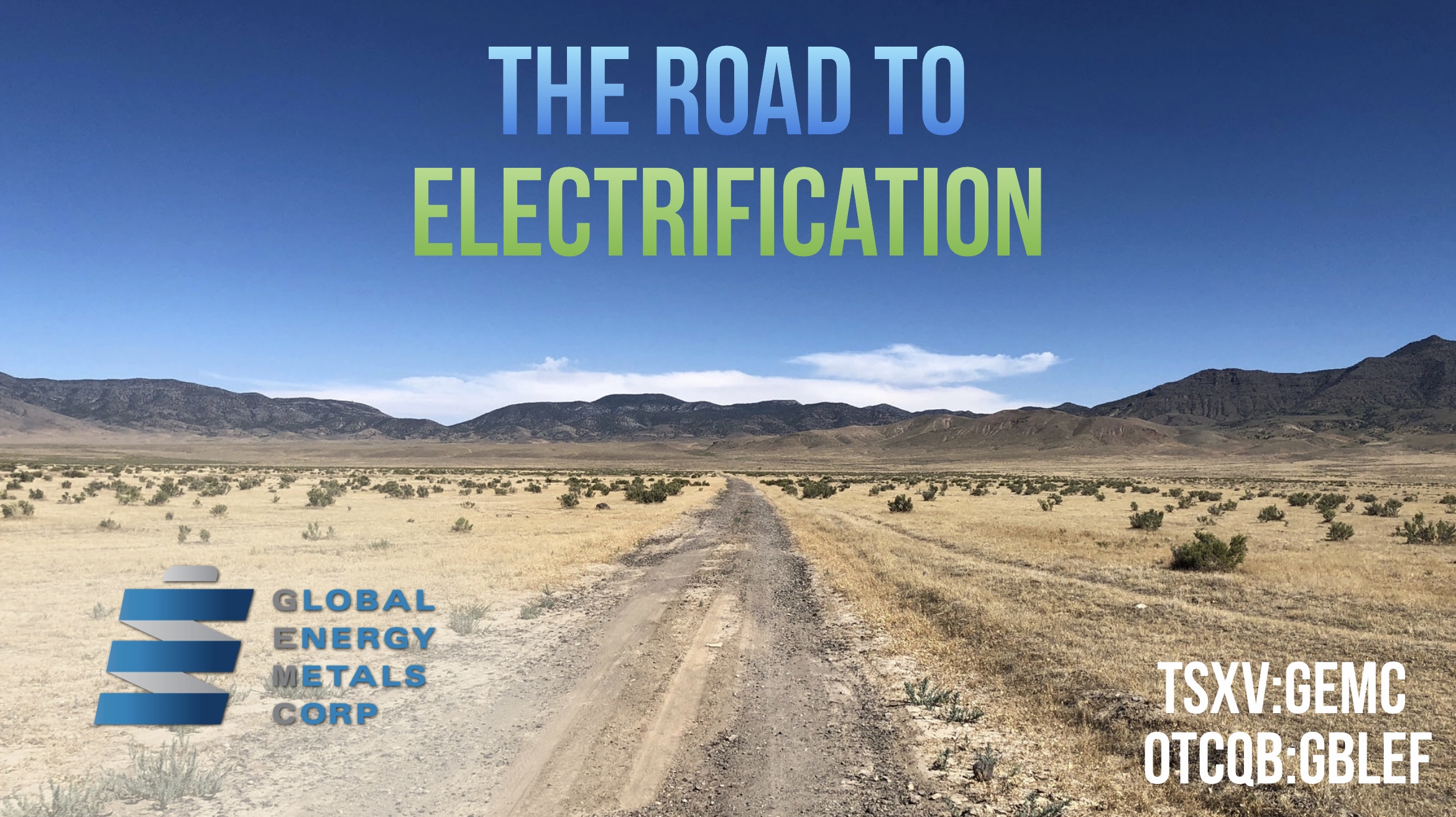 ---
Global Energy Metals Corporation
(TSXV:GEMC | OTCQB:GBLEF | FSE:5GE1)
Global Energy Metals provides investors and partners with exposure to the immediate need for metals critical to the new energy economy by building a diversified global portfolio of cobalt and battery metals rich projects in top-tier mining jurisdictions with exploration & development upside to become a supply chain solution to safe and reliable cobalt for downstream partners. Global Energy Metals holds 100% of the Millennium Cobalt Project and two neighbouring discovery stage exploration-stage cobalt assets in Mt. Isa, Australia. It also currently owns 70% of the Werner Lake Cobalt Mine in Ontario, Canada and has entered into an agreement to acquire an 85% interest in two cobalt-nickel-copper exploration projects in Nevada, 150km East of the Tesla Gigafactory.
---
Cautionary Statement on Forward-Looking Information:
Certain information in this release may constitute forward-looking statements under applicable securities laws and necessarily involve risks associated with regulatory approvals and timelines. Although Global Energy Metals believes the expectations expressed in such forward-looking statements are based on reasonable assumptions, such statements are not guarantees of future performance and actual results or developments may differ materially from those in the forward-looking statements. Except as required by law, the Company undertakes no obligation to update these forward-looking statements in the event that management's beliefs, estimates or opinions, or other factors, should change. For more information on Global Energy and the risks and challenges of their businesses, investors should review the filings that are available at www.sedar.com.
Neither TSX Venture Exchange nor its Regulation Services Provider (as that term is defined in the policies of the TSX Venture Exchange) accepts responsibility for the adequacy or accuracy of this release.
We seek safe harbour.